Marineserv Ltd. is relocated to Panama where we can service our customers better in the future. Our business is manily technical ship repair, and we believe that ships passing Panama Canal now, and even more in the future will need urgent attention frequently when passing the canal sone, and even more after expending the canal are finish in 2014.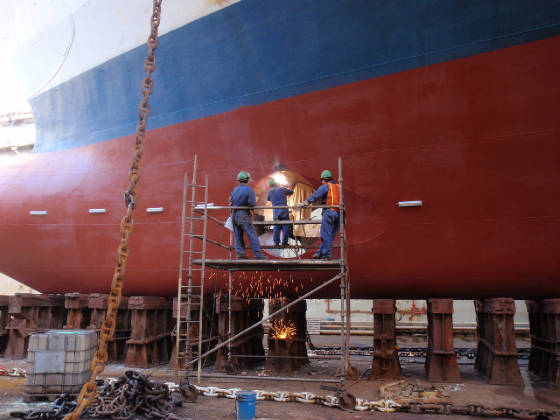 Diesel Engine Turbocharger Repair And Part Delivery.
Propeller and propeller shaft Repair And Stern Tube Seals.
Stabilizer Repair And Part Delivery. (Technical and Electronic).
Bow Thruster Repairs And Spare Part Delivery.
Cylinder heads, Liners And Pistons Overhaul and Spares.
Diesel Engines Turbocharger And El. Motors Balancing.
Fuel Injector And Pumps Repairs And Part Delivery.
Infrared Photography Of Electrical And Mechanical Equipment.
Diesel Engine Repairs And Part Replacement.
Electrical Motors Overhaul / Repair.
Welding Pipes And Plate Work Repairs.
Batteries Recharging And Replacement.
Machine Lapping Of Copressor Valves And More.