Panama contact:
Gloria Centeno:
Mobile: +507-6616-7492
Office: +507-394-4923
Fax: +507-394-4924
e-mail: gloryh0103@yahoo.com
;
;
Investors wanted .
Expected short time return (2 Years or less)
70 - 90 %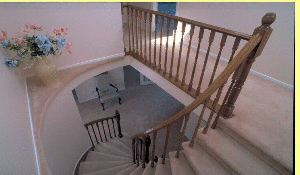 Economic summary: GDP/PPP (2007 est.): $34.51 billion; per capita $10,300. Real growth rate: 11.2%. Inflation: 4.2%. Unemployment: 6.4%. Arable land: 7.26%. Agriculture: bananas, rice, corn, coffee, sugarcane, vegetables; livestock; shrimp. Labor force: 1.47 million; note: shortage of skilled labor, but an oversupply of unskilled labor (2007 est.); agriculture 15%, industry 18%, services 67% (2006 est.). Industries: construction, brewing, cement and other construction materials, sugar milling. Natural resources: copper, mahogany forests, shrimp, hydropower. Exports: $9.662 billion f.o.b.; note - includes the Colon Free Zone (2007 est.): bananas, shrimp, sugar, coffee, clothing. Imports: $12.1 billion f.o.b. (includes the Colon Free Zone) (2007 est.): capital goods, foodstuffs, consumer goods, chemicals. Major trading partners: U.S., Sweden, Spain, Netherlands, Costa Rica, Netherlands Antilles, Japan, Mexico, Colombia (2004).



Panama

Panama apartment 2bed. 2Bath. Click Above Picture.

Panama is a country with very high development at this moment, and annual return of investment is around 50-70% pr. year. The local currency is Balboa or US Dollar (Same) which is an important advantage when investing. Also Panama has not the usual nature problems like Hurricanes, earthquakes etcetera like many other tropical countries. The temperature here is excellent around the year, and actually most beautiful in the wither season. Second languish is English spoken by many people in the main cities. Panama City is in major development at this moment as the prices is very low and high rise buildings is developing faster then ever for special investment opportunities for foreign investment. There is simply no better place to invest your money for high return.

;

Find Out More About Panama Here....

Houses With Land As Below For Less Then US $100K