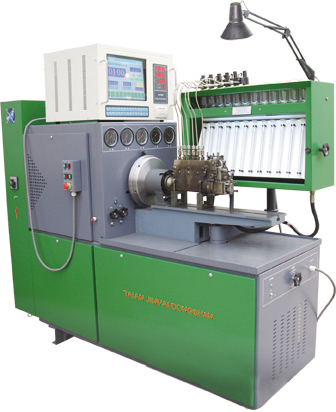 Above: Fuel Injection Pump Test Bench JHDS-5
Characteristic of diesel fuel injection pump test bench:
1. Use advanced frequency conversion speed-regulation technology
2. Use high performance frequency convertor, have advantages of hi-reliability, ultra-low-noise, perfect linear velocity tuning, and perfect active protection function.
3. Integration of main motor and work table, hi-constructional precision
4. Electric motor output directly, hi-output power
5. Low-current startup, save energy with hi-efficiency
6. Stable and reliable rotation speed, hi-testing precision.
7. Rotate clockwise or anticlockwise, speed range of 0-4000 rpm/min, preset at will.
8. Rotation speed, Temperature control, Count, pressure, advance angle are all displayed on screen or digital meter.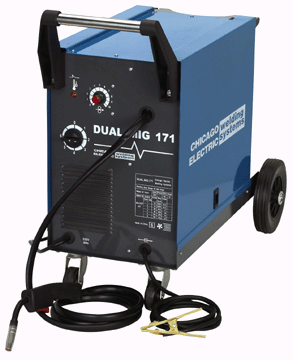 230 Volt, 160 Amp MIG and Flux Welder
For use with or without gas. Preset for gasless flux-core operation.

Welds material from 22 gauge to 1/4'' thick
Thermal overload protection with warning light
Adjustable wire feed control
Wheel kit for maximum portability

Comes with welding torch, 1.0 and 0.8 tips, grounding cord with clamp, brush/hammer, hand held welding mask, carrying handle and wheel kit; Input: 230V, 60 Hz, single phase; Welding current range: 35-140 amps (working), 160 amps maximum, Duty cycle: 100% @ 35 amps,18% @ 140 amps; Draws 25 amps @ 230V; Max. open circuit voltage: 20V; Weldable wires: 0.023 to 0.03 0 inch steel and stainless steel; 0.030 to 0.035 inch flux core and aluminum