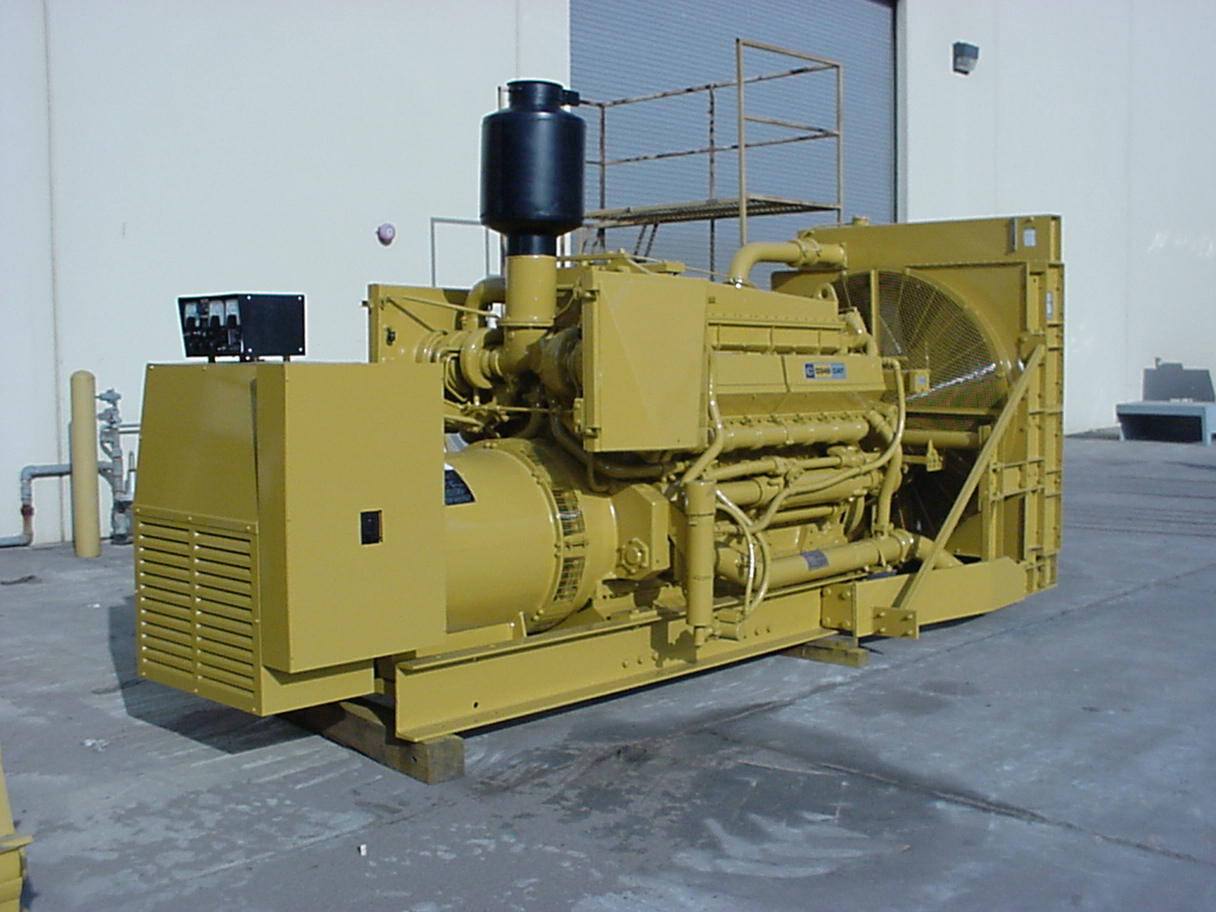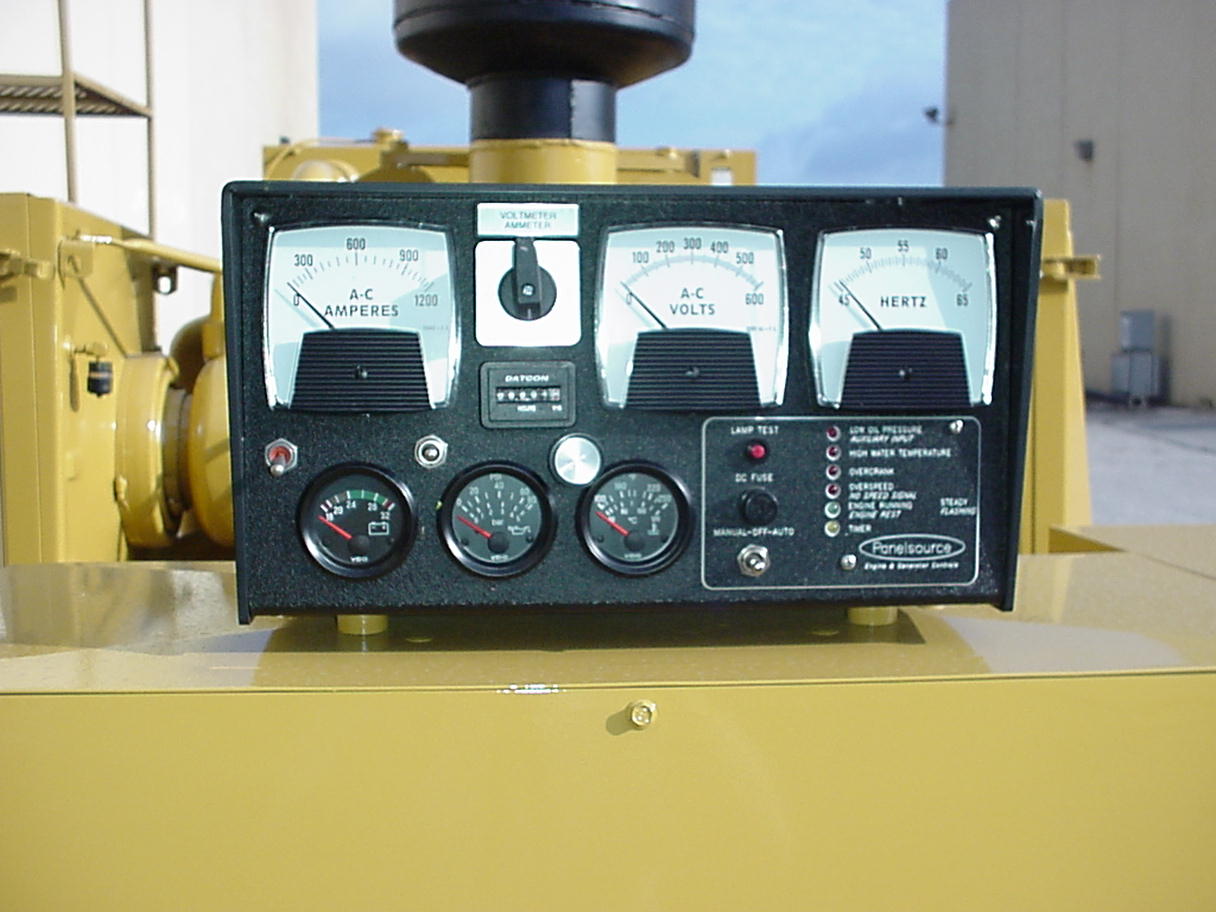 1 - Standby takeout Caterpillar D349TA pagage diesel Generator set, rated 750KW Standby / 680KW 277/480 Volt, 3 Phase.

2 -New Generator control panel with: Amp, Volt, Freq. meters and Voltage selector switch. Auto start / stop capability.

3 -New Marathon Generator with Voltage Regulator Woodward 2301 Electronic Govenor circut Braker.

4 -24 Volt Electronic Starter.

5 -New Duplex Lub oil filters and 2 spares.

6 -New Duplex Fuel filters and 2 spares.

7 -Air Cleaners.

8 -Muffler with rain cap.

9 -Recondition Radiator with Blower fan.

10-500 Gallon double wall, stand alone, diesel fuel tank with supply and return fittings, mechanical fuel sight gauge, vents and filler cap.
This Generator is as good as new and has no running hrs. after overhaul. Take contact now for a good deal.